Teachers are the heartbeat of learning in every language and every field of practice, in every industry, and in every home. Orchestrated brilliance from the minds of millions, identify strategies to inform others "how." "How" is the ultimate question every learner must ask in order to learn. Teachers provide an explanation in their unique mannerisms.
Today, we celebrate teachers, near and far, young and old, from daycare to scholastic heights. Deserving of more than just a day of recognition.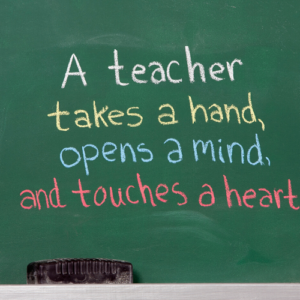 In the words of the Japanese Proverb, "better than a thousand days of diligent study is one day with a great teacher…" so TEACHERS take your bow as we celebrate YOU!
Today, we find teachers across the globe creating virtual learning for their students in this
unprecedented time. Modified lesson plans and Zoom classrooms around the world challenge teachers to engage students in a unique fashion.
FHS would like to take this opportunity to say to every teacher, everywhere THANK YOU! Join us by giving a giant "high five" in salute to our teachers. Stay focused on teaching as we stay focused on learning. We see you, we see your efforts, we see your struggles, and we see your smiles. We are smiling back and we appreciate you. From everyone at FHS to every one of you, you, and you too, THANK YOU! HAVE A WONDERFUL DAY!