Baseline data helps set realistic goals, measure progress, and shape strategies. This tool serves as the launching pad to a more inclusive future. Providing clarity through data with a complex topic. Results from a diversity summit starts a conversation among employees and management in an effective way creating a platform for healthy dialogue within the organization.
FHS will host a summit within your organization and provide feedback on 5 evidence-based constructs surrounding diversity and inclusion: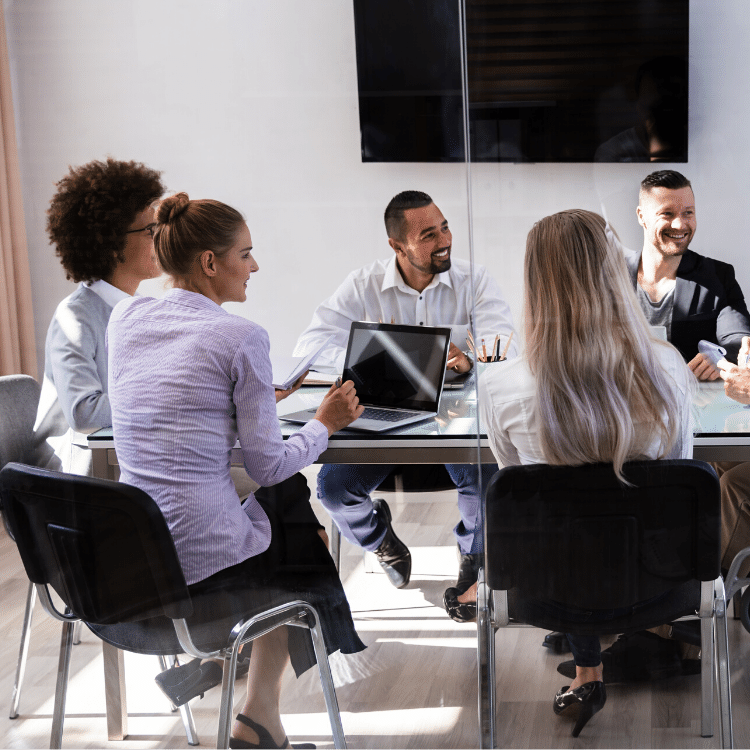 Research shows unconscious bias occurs automatically because the brain relates past experiences in quick decision-making. We also know that our understanding of unconscious bias has evolved over the past few decades. The lack of diversity and inclusion in the workplace stems from biases. These biases can create barriers that prevent effective teamwork, slow productivity, and even damage employee morale.
Group efforts start with individual awareness. You cannot change what you don't know. This in-house summit is a safe zone for honesty among co-worker. At the completion of the summit you will understand how the employees as a whole measures diversity within the organization.
We specialize in creating healthy solutions to diversity and inclusion needs with excellence. Our forward-thinking approach anticipates the next steps to ensure compliance.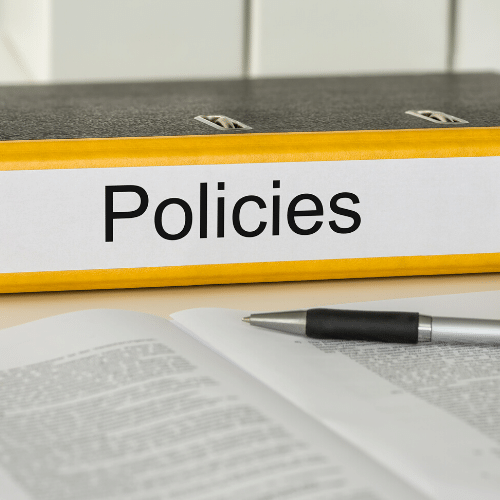 1. Provide a policy review with an analysis of findings that identify regulatory compliance while offering a higher level of diversity and inclusion process.
2. Explore opportunities to enhance D&I throughout the organization using the FHS "Healthy Solutions to Diversity" model.
Acceptable behavior in the workplace is determined by the strength of its policies. Policies are the established guidelines for best practices for executing an organization's official business procedures.
Policies must be worked and re-worked to ensure compliance with laws in an ever-changing world. As local, state, and federal laws change, policies must be updated to reflect those changes. Diversity and Inclusion policies are essential to the success of an organization, as well as required by law. Healthy practices with executive buy-in is a critical component for organizational success.
Benefits of Policy Oversight
Centralized review of process and communication
Consistency, continuity, and coordination for stakeholders
Dissemination and training
Execution - Ongoing monitoring
Learn the status of your policies and procedures. ​
External audits provide transparency. A starting point determines where you are and where you want to be as a company. The audit will provide the data for where you are. Compliance is where you want to be. FHS will thoroughly compile an investigative measure of your company practices as they currently operate.
FHS will conduct a comprehensive review of your organization's policies and guidelines. We will ensure that all regulatory guidelines are present, current, and implemented. The audit will evaluate security and risk management procedures as well as the effectiveness of compliance preparations. Compliance audits help identify weaknesses and create avenues to improve systems, reduce risk, and eliminate potential legal issues. An extension social audit will evaluate discrimination issues, labor rights, and ethical performance.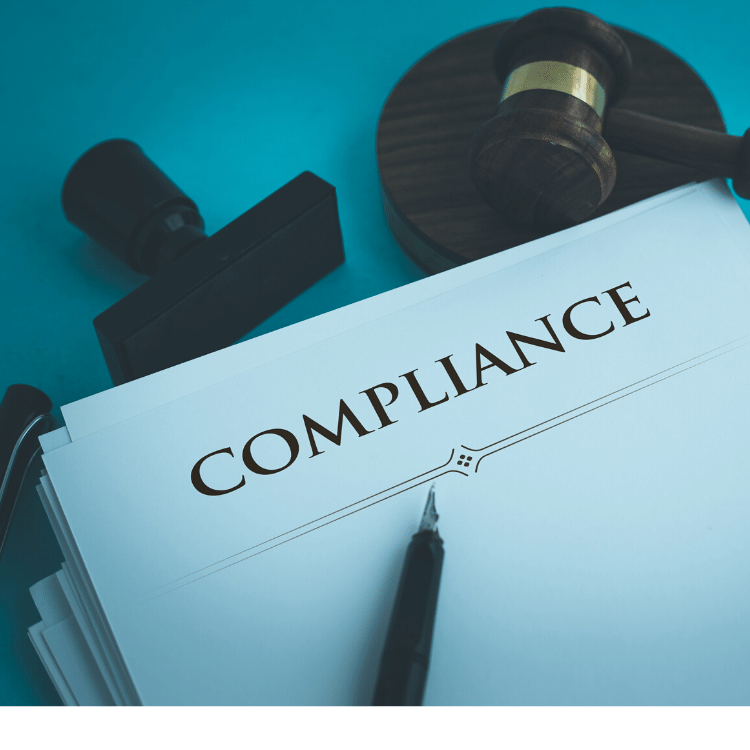 Standards and Regulations
Having a detailed strategic plan enables organizations to clearly communicate goals and objectives, track progress, and measure success with key performance indicators. Using data collected during discovery and input from every department, FHS assists in the development of a 3-5 year DEI strategic plan that is palatable and digestible for all. Which means it will take a considerable amount of time to execute this plan accounting for an already overextended workforce. Research shows even managers' plates are overflowing with tasks related to bottom lines, which leave little time for intentional development of subordinates and mentorship. Companies are just as diverse as the people who work there, so each plan is customized to match skills, passions, and industries. Some areas that are consistent are:
Employee Feedback & Appreciation
Hiring and Promotion Practices
Performance Evaluation
Professional & Personal Development
Philanthropy & Advocacy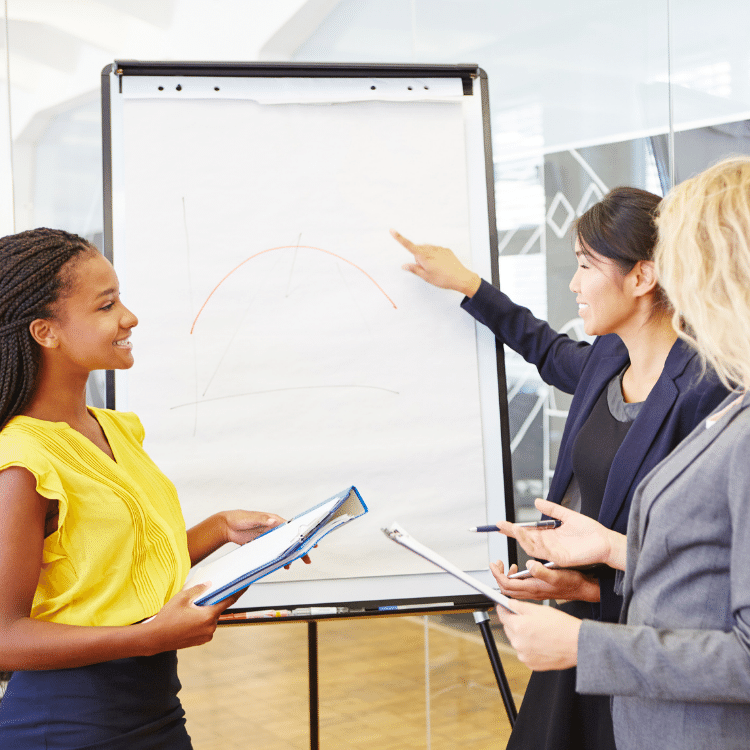 Clear & Concise Communication
Attainable & Measurable Goals
Inclusive, Equitable, & Sustainable Culture
Inclusion is not just the right thing to do ethically and morally, but it is the right thing to do for business. The benefits include improvements to the bottom line, retention, culture, and brand. With this hands-on approach to training, you will experience dynamic speakers, informative content, and applicable tools for measurable excellence. 
The simulation of learning used to exchange ideas, provide instruction, and teach in the form of training and workshops proved to be a value FHS uses to determine "Diversity in Motion," or DIM. DIM is a catalyst
for learning, intended to enable participants to master specific skills in a short amount of time. DIM workshops provide a progressive track of interactive learning through transforming knowledge, effective communication, innovative thinking, and blended differences.
The first goal of FHS workshops is that every participant enter the program eager to achieve and obtain success in the area of training offered. The second goal is that every participant remain ambitious throughout the program and walk away inspired to practice DIM and be empowered to continue the process in their personal and professional lives.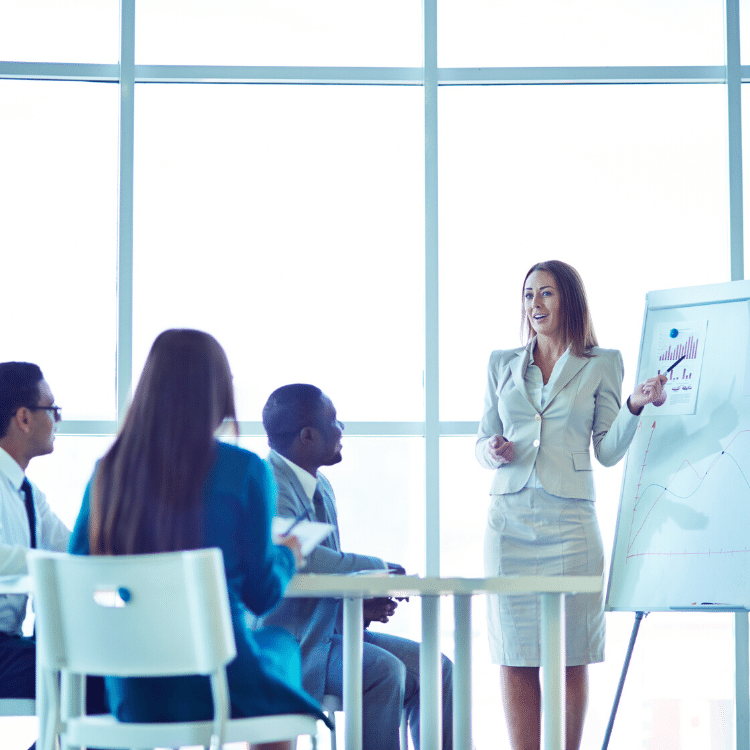 Trainings are personalized to meet the specific needs of the organization.
Empowering others to take responsibility for individual success and failures.
Accountability for results.
Motivating leadership through communication
Vision toward outcome - one vision + many ideas = clarity.
Increased employee engagement / better communication
Engagement is shared ownership and vision with accountability. The ability to lean in, incorporating trust and commitment. FHS walks beside leaders to build a more inclusive future with an emphasis on execution. 
With diversity knowledge and data combined FHS will help you understand the value in our approach to service. We offer healthy solutions, from initial compliance audits through performance improvement, private management oversight, and team initiatives. Our approach is unbiased and confidential. Our consultants are experts in advising both corporate and individual interest. FHS consulting is designed to ease tension toward a healthy path to diversity issues and prevent unnecessary attrition.
Our Goal: Ensure equality, honesty, integrity, diversity, and build relationships that impact our clients to employ healthy solutions to diverse situations today, tomorrow, and for years to come.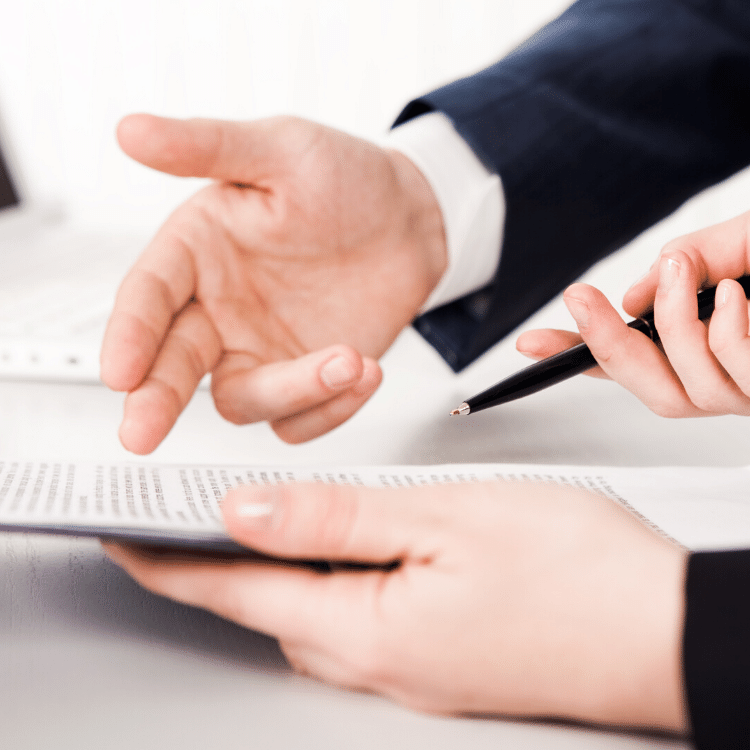 Consulting services offered include but are not limited to:
Diversity analysis, review of policies, breakdown analysis, training analysis, planning analysis
Social media review and audit, employee assessment
Operations management and quality control
General management of organizational structure, business
Centralized review of process and communication
Consistency, continuity, and coordination for stakeholders
plan/planning, corporate policy, training procedures
FHS will provide an overview of FHS practices, answer general questions and concerns you may have. An initial consultation is NOT a solution-based procedure although it can provide significant information about the need for services. We get to know you and you get to know us. We examine the organization's relevance in the industry and competitive nature to thrive. Strategize in best practices to understand implications of client choices.
Executing Change Analysis
Want to expand, start a new project, or revamp your organization. Need planning details and development. We will guide the process. Make insightful suggestions to decisions and changes with a step-by-step planning expert.
Tough times, help is just a call away.
Crisis Intervention
832-416-1177
EEOC Types of Discrimination